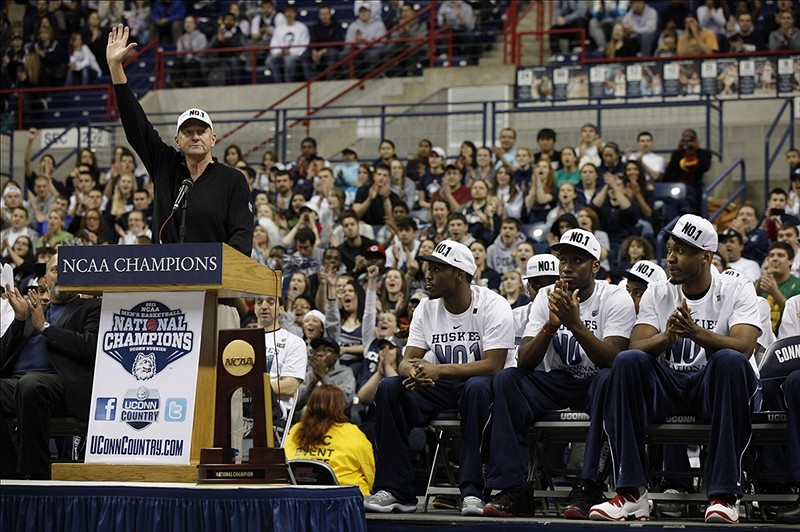 By
Jeff Goodman
Jim Calhoun's line: UConn needs to worry about UConn.
"We have a lot to offer," Calhoun told CBSSports.com on Monday morning. "We're very attractive now. This isn't 25 years ago."
Calhoun went onto talk about the national championships, the continued growth and success of the football program and the location of the school in regards to its media coverage from New York to Boston.
"It's a different world now here," he said.
Calhoun wouldn't talk specifically about the possibility of UConn heading to the ACC (he said he'll leave that to UConn president Susan Herbst), but he sure sounded like a guy who knew his program was in for a change.
Multiple sources have confirmed ESPN's report over the weekend that UConn is in serious discussions to go to the ACC.
"What UConn needs to do is put it head down and take care of UConn," Calhoun said. "Do what's best for us - just like everyone else needs to do what's best for their institution."
Calhoun, 69, sounded upbeat about the potential change of conference home.
"I'd face any challenge. Anywhere," Calhoun said. "Line 'em up and let's play them. I'd be excited by it."
My sense is that Calhoun would welcome the opportunity to go toe-to-toe with Coach K and Roy Williams and Duke and North Carolina as his career winds down.
That may not have been the case a year ago, when the Huskies appeared to be on the downward spiral, but now after a national title - and the addition of the program's best recruiting class in a while - Calhoun's swagger is at an all-time high.
Photo: US PRESSWIRE